Age Zero and One:

Maybe She's Different
1. Alice in Wonderland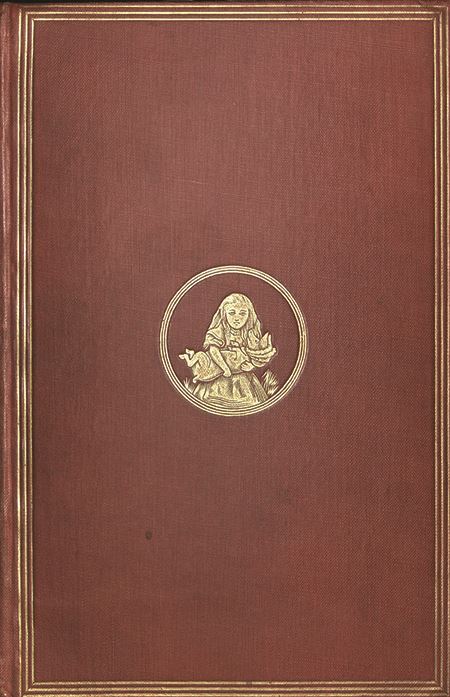 ---
The cover of the original 1865 edition of Alice's Adventures in Wonderland
Alice's Adventures in Wonderland, also known as Alice in Wonderland, is a very influential 1865 novel by Lewis Carroll (1832–1898) about a girl named Alice who falls through a rabbit hole into a world of fantasy. The dialogue plays with logic and philosophy. The book is loved by both adults and children, and is one of the most popular books of all time in the "literary nonsense" genre.
The back story of the novel is that on July 4, 1862, Charles Dodgson went on a boating picnic with 10-year-old Alice Liddell and her sisters, eight-year-old Edith and thirteen-year-old Lorina. Alice asked Charles if he would tell them a story. He entertained the sisters with the story of a girl named Alice and her escapades after falling into a rabbit hole and visiting the fantasy world of Wonder-land. This was not the first time he had told stories to the girls, but this time Alice asked him to write it down for her. Two years later he gave her the manuscript for Alice's Adventures Under Ground.
Dodgson subsequently expanded the story and published Alice's Adventures in Wonderland in 1865 using the name Lewis Carroll with illustrations by John Tenniel. A sequel, Through the Looking-Glass and What Alice Found There was published in 1871. In 1886, the story that Dodgson originally gave Alice Liddell, Alice's Adventures Under Ground, was published.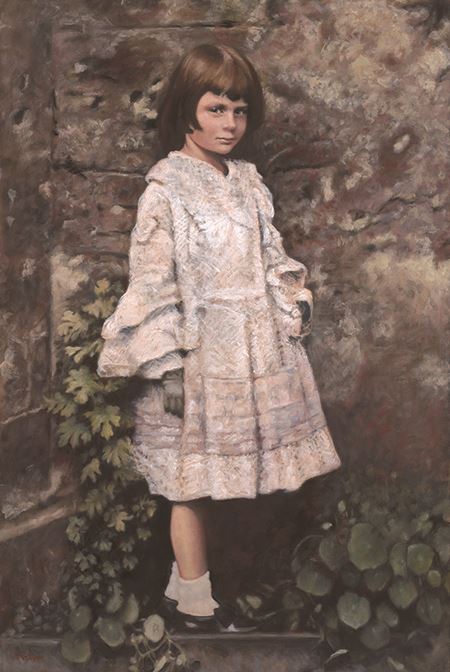 ---
Painting of Alice Liddell, Lewis Carroll's muse for Alice in Wonderland, painted by Terry Guyer, which hangs in my home.

In the alternative reality of Danielle: Chronicles of a Superheroine, Alice's Adventures in Wonderland is both Claire and Danielle's favorite book. Danielle steals Claire's book Wonderland Revisited and quotes from it at the dinner table.
See entries for the key characters: the Caterpillar, the Cheshire Cat, the White Rabbit, and the Queen of Hearts.
2. The Haitian earthquake
Usually referred to as the 2010 Haitian earthquake.
A catastrophic magnitude 7.0 earthquake with its epicenter 16 miles from Port-au-Prince, Haiti's capital, occurred on January 12, 2010. Estimates of the death toll range from 100,000 to 200,000 with about 250,000 residences and 30,000 commercial buildings having been destroyed or heavily damaged. The devastating impact of the earthquake was exacerbated by the high level of poverty in Haiti and poor building standards.

In the alternative reality of Danielle: Chronicles of a Superheroine, it is the Haitian earthquake which results in Claire joining the Calico family.
3. Frank Lloyd Wright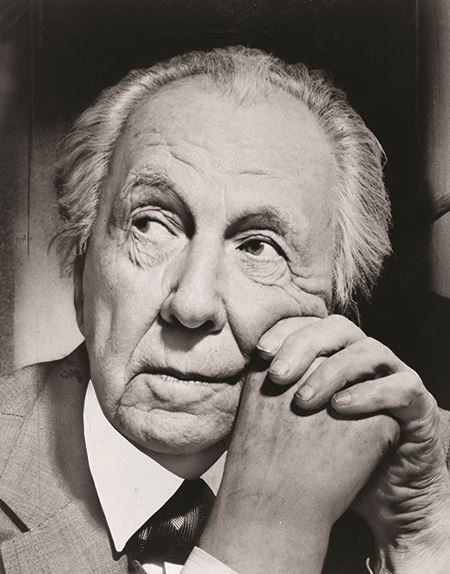 ---
Photograph of Frank Lloyd Wright in 1954
Possibly the most famous American architect, Frank Lloyd Wright (1867–1959) was also a thought leader in design promoting the idea of "harmony." For example, a quintessential Frank Lloyd Wright design was a house built of wood and glass in harmony with a stream running through it. He was honored as "the greatest American architect of all time" by the American Institute of Architects.

In the alternative reality of Danielle: Chronicles of a Superheroine, Claire moves to a house designed by Frank Lloyd Wright.
Loading...
No more pages to load